Fine Art Prints and Canvas Reproductions
Click on any artwork that speaks to you in order to view available printing options.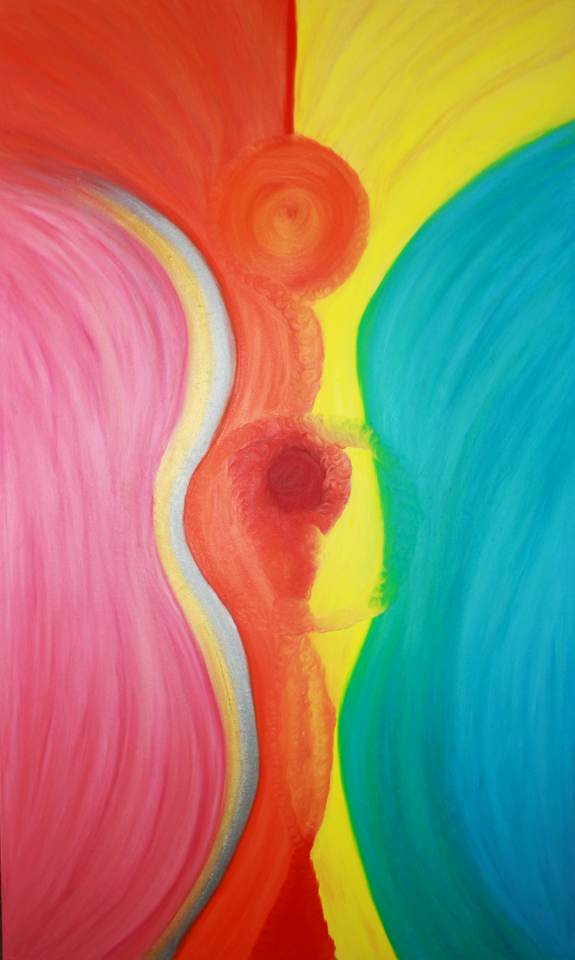 There is an aspect of duality and merging multiple perspectives to find a unique one that fits with her own that is undefined and refuses to blindly follow another just for the sake of not being alone. She is pregnant with the heart, of life, of the earth, of the new, of the potential of creation showcased by the orange. She is birthing a new expression between her spiritual self and the self that she expresses in the external without censorship.
You wander to the left; you wander to the right, to the dark, to the light and then back again. Where will you stop and take a breath, will you ever see the beauty in your present? See the black, the pain ~ utilize the gift of knowledge it offers and then forgive and release – let it go to find yourself free.
Represents two bodies hurling upwards toward each other surrounded by atmospheric creative energy. This is my personal favorite piece that I am unable to part with. It reminds me every day to keep moving forward, trusting that everything around me is in its rightful place. Click to view print options available.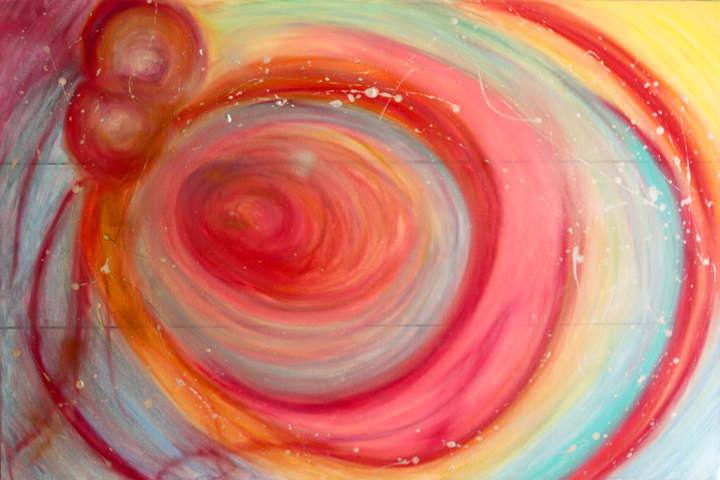 Everything is but the perception in which we choose to see. Life can be beautiful or life can be painful, it really is your choice. The black lines subtly behind the enlivened colors represents chains: chains that can bind you and keep you down, feeling trapped by circumstance, person, place, emotion – whatever the illusioned imprisonment may be. The swirling colors represent the beauty and possibilities that are floating and emerging for anyone to see when they choose to move beyond limitations.
The inner explosion, shedding light in the dark of the inner shadow that clouds the truth. Fractions of inner beauty begin to see the light of day.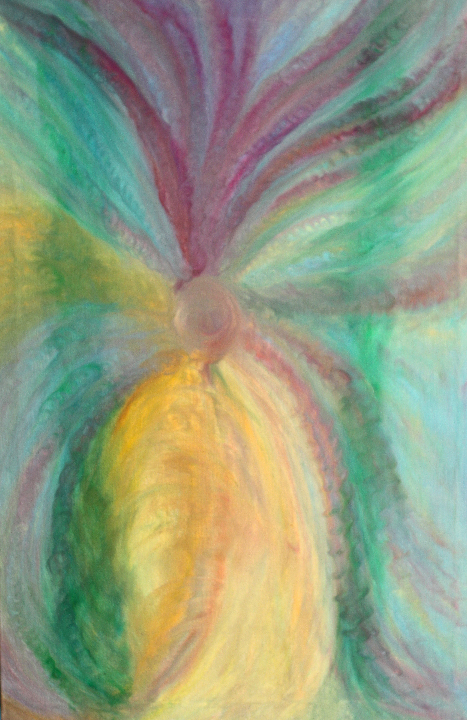 The seer in the center of the chaos that is creative energy that manifests into reality, drawing intentions and thoughts from the captain in the center ~ you. You are The Chief of your life experience and are able to create all the potentials you can imagine. Your higher self and your physical self are working in tandem to bring forth all the dreams that float like ripples through existence.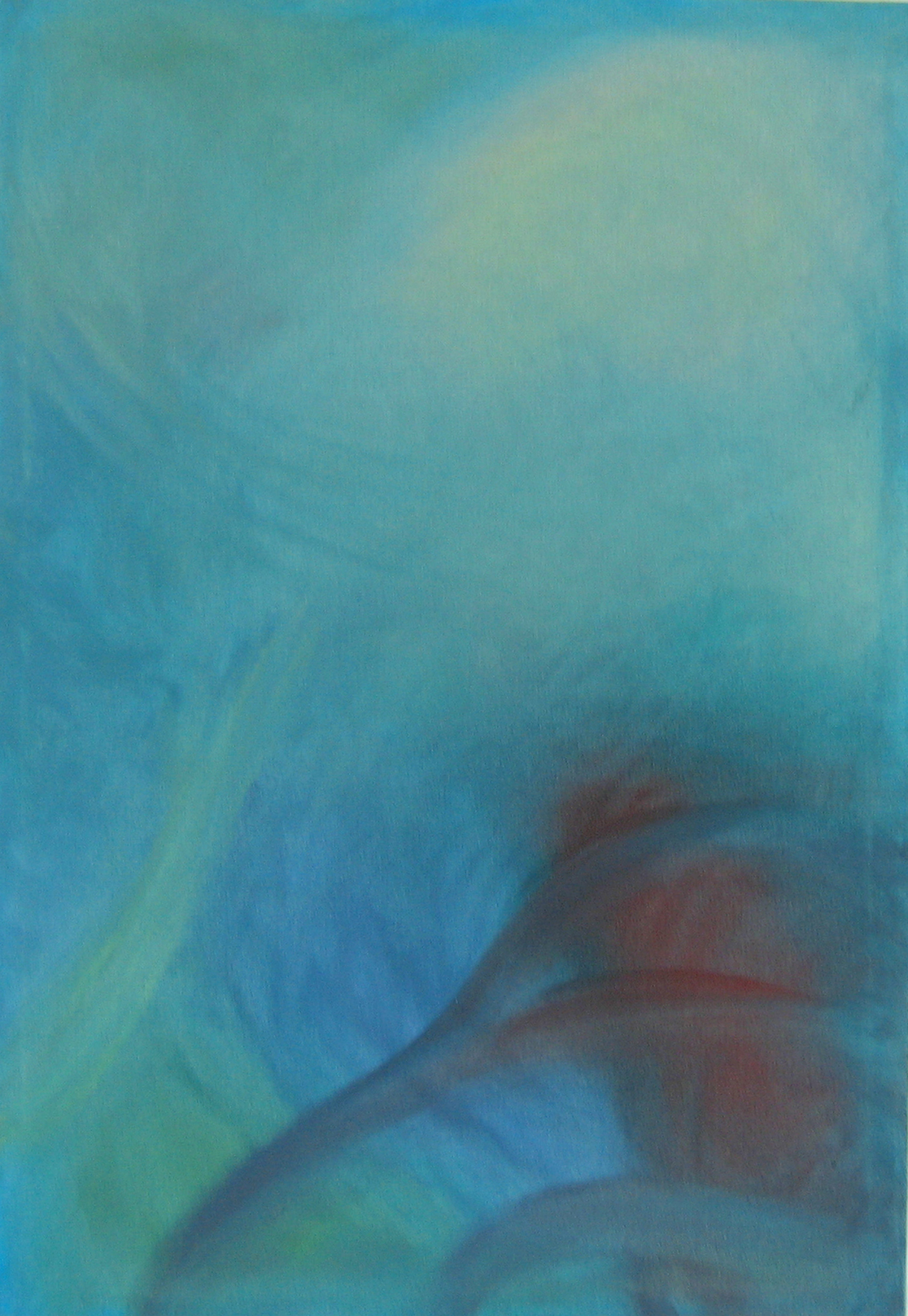 When you let go of the pain and attachment of a hindering circumstance the freedom of release and lightness brings so much joy.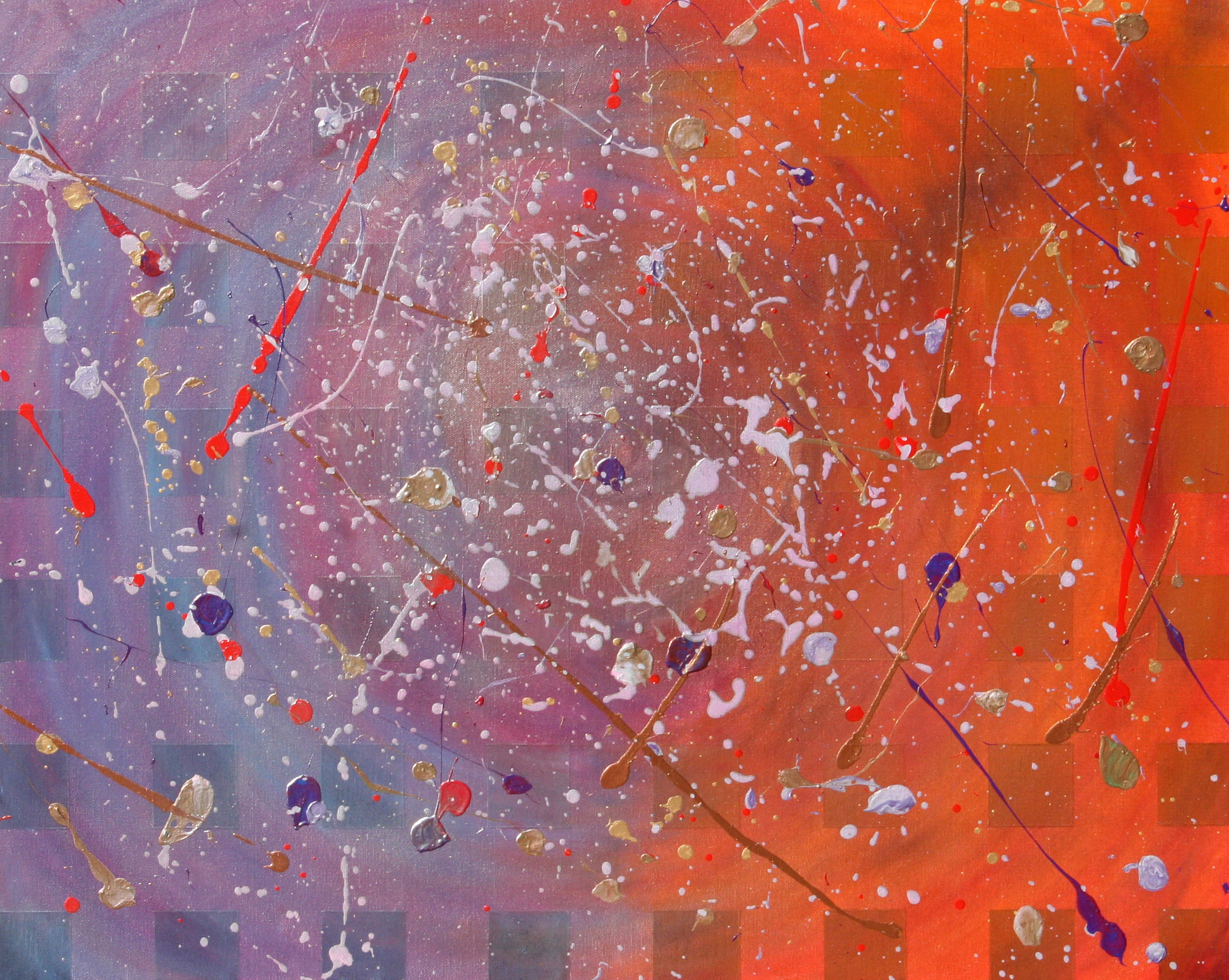 There was a girl whose heart was light and mind full of fantasy. She traveled long and far on the wish of a star, not knowing what was waiting for her. She longed to love and live free in the open breeze, and she did this for awhile at the delight of all creation, until one day. Along came a man who showed her love and beauties, deceiving every corner she ventured around. He wrapped himself around her tight and she loved his velvet warmth. In her mind she was free and lived in love. She soon began to wonder if there were others, for all he allowed her to see was him. Behind all of those corners he had caged her in mirrors and illusions. He found delight in keeping her in his cage, all to himself.